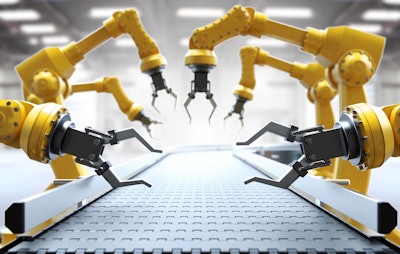 Cisco predicted that by 2020, there will be 30 billion connected devices on Earth. Keeping up-to-date with technological advances is difficult, particularly in manufacturing where parts can quickly become obsolete. Here's what manufacturers need to consider to futureproof their factories.
Consumer demand is changing and growing. In fact, it is estimated that the global population will reach 8.5 billion people by 2030. But, how can manufacturers adapt to avoid falling behind?
Where to Start
Manufacturers are investing in automation to meet these growing demands. However, the pace of changing technology can be confusing. Manufacturers need to make sure they are choosing the right equipment for their facility for the best return on investment (ROI). Rather than quickly adopt technology, manufacturers need to step back and ask themselves some questions.
Where is the company today and where do we want it to be in five years? Where are we wasting money in our supply chain? How can I take advantage of new technology?
The answers to these questions will help manufacturers choose the technology that is best for their facility. However, increasing the amount of automation is not enough — humans also have an important role in futureproofing the factory.
Leadership
Building a smart factory for the future requires the right company culture. Implementing the changes to a smart factory requires significant investments in terms of finance, time and human resources. Good leadership is the best way to ensure a smooth transition to a smart factory. C-level executives must set the example for others by embracing and committing to company changes, as well as clearly communicating these changes to others in the business.
Talent
Manufacturers must invest in both people and technology for future success. Skilled people are vital to make a difference to productivity.
Humans and technology complement one another. New automation technology can train staff to complete more intricate work, helping them increase product offerings in their facility.
Security
More technology means more opportunities for cyber-attacks. As more machines connect to the internet, factories become more attractive targets for malware and ransomware attacks.
Any manufacturer planning for the future needs to implement an in-depth cyber security strategy. Keeping data safe will benefit the factory, while ensuring the customer trusts that the manufacturer has taken steps to protect their personal data.
As rapid advancements in automation begin to change the industry, manufacturers need to ensure they are not left behind. However, the growing number of connected devices cannot future-proof the factory alone. Manufacturers need the right team, leadership and security to remain competitive and avoid falling victim to obsolescence.
Jonathan Wilkins is marketing director at EU Automation.