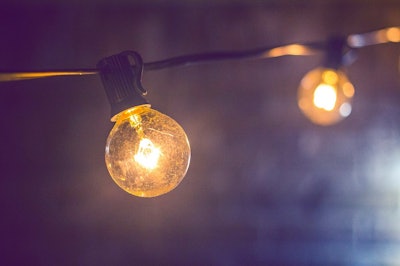 Manufacturing companies have been at the forefront of emerging technologies for centuries. Revolutionary inventions such as radio, automobiles, electricity, television and high-speed internet all exist because manufacturers around the world pushed the boundaries of science and technology to imagine something better.
Today we're cresting a new wave of technology with tools like automation, cloud computing, and IoT becoming widely applicable. When leveraged effectively, each of these has the potential to dramatically improve our daily lives, both at work and at home.
With that in mind, manufacturing companies are uniquely positioned to foster one of the biggest periods of innovation since the 1920's. By leveraging these new technologies, discrete manufacturers can help us achieve a more efficient, more progressive society – with advanced automotive and aerospace travel, secure IT infrastructure and smarter industrial facilities.
Making Purpose a Priority
Establishing a successful business is difficult and best-in-class companies understand the importance of prioritizing more than just profit and loss. While revenue is important, establishing a common goal beyond everyday metrics gives an organization a true identity. That identity permeates every facet of the business and provides a clear vision as well as opportunities for growth and shared values.
A purpose-driven strategy can be a difficult model to achieve because it requires that separate but equal attention be paid to seemingly divergent goals. Manufacturers who prioritize efforts like brand awareness and sales over a higher purpose will find it difficult to achieve either. Likewise, focusing solely on the common good risks the overall health and wellness of the business. It's crucial to align specific business KPIs with broader goals and benchmarks for success.
Technologies to Target
To succeed with a purpose-driven approach, manufacturers must adopt new technology. Fortunately, there are a variety of tools available which have proved to be useful in adopting purpose-driven business practices. A few examples are automation, cloud, and IoT.
Automation: Without a safe and healthy team, manufacturers wouldn't be able to focus on the innovations that drive business forward. As such, purpose-driven manufacturers must always prioritize worker safety. By automating high-risk tasks on-site, such as equipment inspections, these organizations can prevent potential injuries to their staff – enabling them to stay safe on the job.
Cloud platforms: Cloud technology enables us to remotely manage equipment from afar. This innovation has already revolutionized industrial facilities. It is now being used in remote areas by high tech companies such as Vestas Wind Systems. Turbine installation is complicated and often takes place in remote areas with frequent IT issues. As a result, workers can be left on-site for months at a time, with no reliable method of communicating. Vestas adopted a cloud solution for its engineers, which provides them with a dependable way to plan, communicate and execute installations, while remaining in close communication with teammates across the world.
IoT: Leading companies like Phillips Lighting have adopted IoT technology to offer smart systems and services that remotely gather data on lighting installations. The quality of lighting can affect everything from a plant manufacturer's shop floor to a high-rise office building to a large retail store. Through this solution, Phillips Lighting is able to inform its customers about how well lighting systems around the world are working, as well as how they are perceived by the people who see and use them.
A Better, Smarter, More Advanced Society
Discrete manufacturing dramatically enhances the way the world operates – from delivering faster and more secure IT systems to safe and reliable vehicles. While it's important for these organizations to foster continued innovation, business leaders must ensure it's done in such a way that balances success with purpose.
As technology continues to evolve, the most successful manufacturers will continue to integrate purpose into their organization's DNA. By leveraging tools such as automation, cloud platforms, and IoT as catalysts for innovation, discrete manufacturing companies can continue to dramatically improve our daily lives, both at work and at home.
Stefan Krauss is Senior Vice President and General Manager of Discrete Manufacturing Industries at SAP.