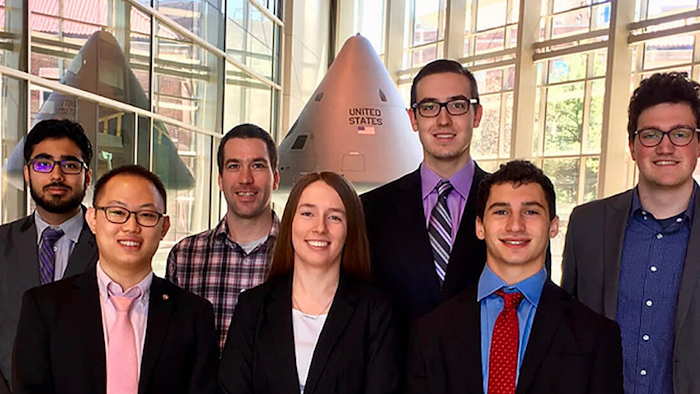 A team of Purdue University engineering students has won a NASA award for designing a futuristic city able to accommodate flying cars.
The team won the University Student Design Challenge sponsored by NASA's Glenn Research Center. The contest challenged undergraduate students to develop a comprehensive plan for integrating flying vehicles into an existing city's infrastructure, considering traffic management, propulsion, noise, cost and safety.
Purdue students designed parking garages, pedestrian crossings, air traffic patterns and on-ramps so that flying vehicles and road vehicles could share the same roadways.
Purdue student team leader Yuhan Roh says the designers had to consider unresolved issues involving drones that could become more complicated as flying vehicles get large enough to carry people or cargo.