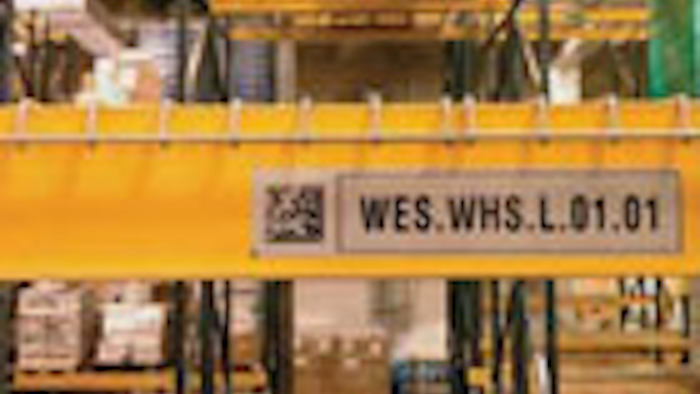 Label Magic™ is a patent pending product that provides a simple process to clean your warehouse rack beams while offering the ability to easily re-label, re-configure and re-slot your racks and shelves.  No more industrial cleaning, scraping or painting of racks is necessary for new label projects.
Apply Label Magic™ as a base label in specific areas or use a tape version to make the entire rack beam a removable label system.  Label Magic offers these features:
Rack beams look new!  Apply Label Magic directly over existing labels and markings to make your rack beams look brand new.  Label Magic can be colored to match your racks and it has a special "block out" lining so there is no "bleed thru" from markings underneath. This is especially important when applying new bar code labels to the racks.
Change labels quick, clean and easy!  Label Magic has an easy release topcoat that allows you to apply an adhesive label and then remove and re-apply at any time in the future.  This allows you to easily reconfigure locations, re-slot pick faces, change voice check digits, product information and other variable data.
Use standard label materials!  Standard labels can be applied, removed and re-applied to Label Magic.  No need for expensive magnets, pouches or label holders.
Label Magic provides a clean and organized approach to a changing warehouse environment and will allow you to cut costs, provide flexibility and improve efficiency in your warehousing operations.
For more information, visit www.daskolabel.com.