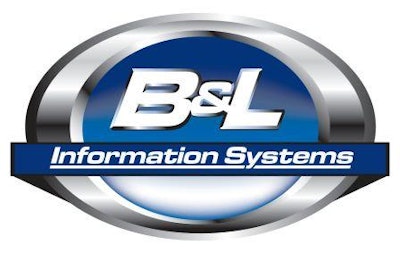 Bridgman, MI, September 23, 2015 – B&L Information Systems, the leading ERP software for metalcasters, has launched Odyssey 4.7 MR4 for general availability among Odyssey Windows User Interface (UI) customers and Odyssey Web UI customers. For customers who host Odyssey on premise, Odyssey 4.7 MR4 download information is available through B&L's customer portal. Odyssey SaaS customers will be contacted by B&L's Technology Department with the update schedule.

A sampling of Odyssey 4.7 MR4 enhancements:
• Material Inventory Item - Stop Code Notifier
• Linking Shop Orders from Product/Core Master
• Production Interface - Production Entry Plugin (Web UI only)
• Button Designer (Web UI only)

Complete release notes for Odyssey 4.7 MR4, with detailed explanations of each function and enhancement, may be found on B&L's website.


About B&L
Since 1976, B&L Information Systems has worked with over 400 metalcasting companies, of all sizes and types, to create Odyssey; an ERP system that helps metalcasters manage business operations by integrating shop floor data with back office systems into an efficient information stream for all. Odyssey is offered in the cloud (aka as a SaaS software product). Introduced in 2015, the new Odyssey Web UI is designed to provide users with an easy-to-use, browser-based interface coupled with all the back-end database and business logic of Odyssey in a zero-client environment.