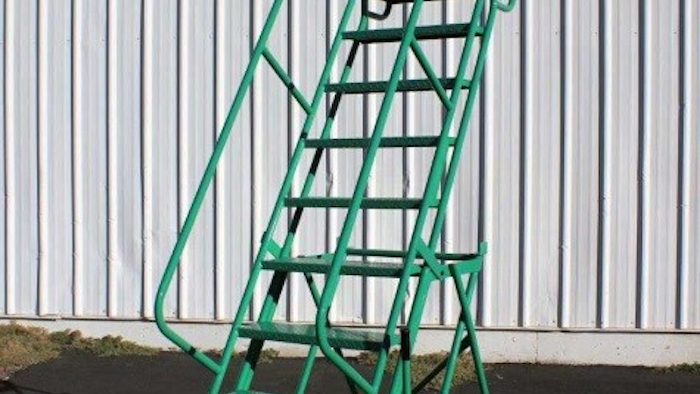 Ladder Industries (Goodyear, AZ) has introduced its Pivoting Rolastair. 
This unique rolling ladder adds a pivot which allows users to roll it through low clearance doorways and gain access to various areas in their facility. All Rolastair ladders by Ladder Industries are designed and manufactured to provide customers with easy, efficient equipment access and use.
Key markets for Ladder Industries include commercial and military aircraft, distribution centers and warehouses, manufacturing facilities, retail backrooms, automotive parts dealerships, machine builders, paper and steel mills, foundries and other industries requiring operator or service platforms and personnel access solutions.
For more information on the product or the company, visit the website at www.ladderindustries.com.