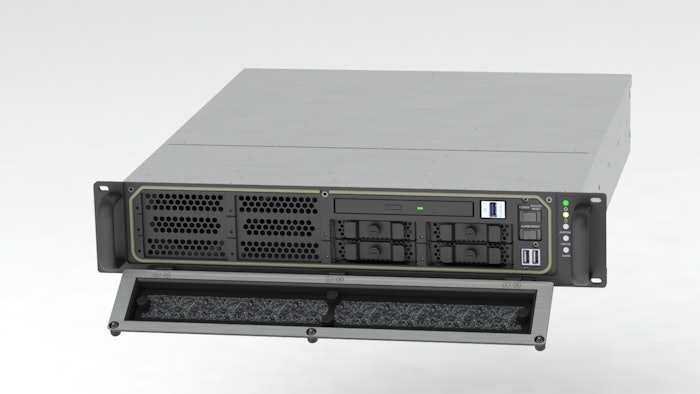 San Diego, CA — Designed and built in the USA, Chassis Plans' new M2UDA-20 revision controlled, military-grade storage server system can be used for many rugged, computationally-intense military and/or industrial applications, while using limited rack space. It meets and/or exceeds MIL-STD-810K and 901D for a range of environmental specifications – extreme high and low temperatures, high altitude, 5 percent to 05 percent non-condensing humidity, vibration, bench handling shocks and EMI compliance.

Designed for use worldwide, it is compliant with RoHS, REACH, CE and TAA specifications.

The new M2UDA server has exceptional strength, is low weight, and contains Chassis Plan's proprietary SysCool® thermal management system. SysCool® extends the life of the computing system, reduces power consumption, and lowers overall system noise levels.

"The new M2UDA server also includes 'Revision control' which enables Chassis Plans to maintain control and configuration of all the components within a system for the life of the program, explains Mike McCormack, CEO of Chassis Plans. "In contrast, most commercial server products change components about every six months which may mean modifications to the user's software and applications which can have significant costs for the end user through the lifetime of the system. For DoD customers, Revision Control is vital as many cannot change their software or must maintain the exact configuration of components for the life of the program."

Assembled in the USA, ISO 9001:2008 Certified and ITAR Registered, the M2UDA server offers a variety of high-performance motherboard options and is available with the latest generation Intel processors. It includes 12 2.5 removable drive bays and supports JBOD and high-performance RAID storage options. Specifications can always be customized to fit a customer's unique application requirements.