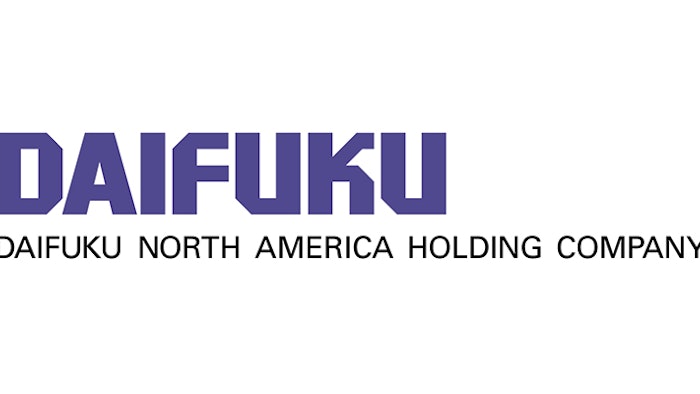 Novi, MI — Daifuku North America proudly opened doors to its new Headquarters in Novi, MI recently. The ceremony was attended by the Honorable Rick Snyder, Governor of Michigan, along with Masaki Hojo, President and CEO of Daifuku Co., Ltd., Aki Nishimura, President and CEO of Daifuku North America and Honorable David Staudt, Mayor Pro Tempore of Novi; amongst other dignitaries.
The new facility will be dedicated to showcasing the company's vast array of material handling solutions and equipment and will also be utilized for testing and design purposes. The nearly 77,000-square-foot facility houses over 300 employees and includes the company's in-house demonstration center showcasing the newest innovations and state-of-the-art Factory Acceptance Testing Center.
Aki Nishimura, President and CEO of Daifuku North America, commented, "As a growing company, we are thrilled to be able to stay right here in the Metro Detroit area.  In past decades, we have certainly benefitted from Southeastern Michigan's vast pool of talented engineering professionals and other skilled laborers that are essential to maintaining the staffing needs of a vibrant, growing company; and the coming years will be no different."
The modern facility represents a firm step towards Daifuku North America's future growth and expansion plans and it will be creating 85 new jobs in Michigan before 2019. The majority of these jobs will be created in Novi, with the balance at the firm's manufacturing facilities in Boyne City, MI and Harbor Springs, MI. 
Speaking on the occasion Governor Snyder said, "Daifuku's significant investment in our state is a testament to our reformed business climate and exceptional workforce. It was an honor to be a part of the grand opening ceremony and I appreciate the commitment that Daifuku has made to both our state and the people who call it home."
Other prominent city officials who attended the opening included: Peter Auger — City Manager; Victor Cardenas — Assistant City Manager; Sheryl Walsh-Malloy — Communications Director; Alan Weber — Economic Development Director and David Mallow — Chief of Police.