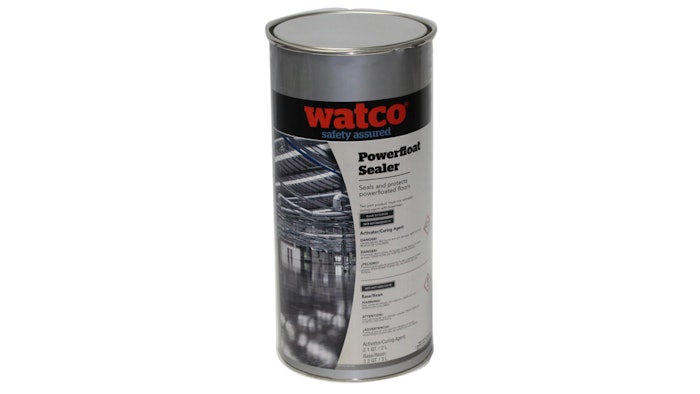 VERNON HILLS, IL — Watco has released Powerfloat Sealer, the only coating that can be applied over a newly floated floor without abrading or grinding. The major difference between a concrete floor protected with Powerfloat Sealer and one that has been polished is less maintenance. In high traffic environments floors take abuse from feet, forklifts and chemical spills.
Simply put, a concrete surface coated with Powerfloat Sealer will reduce staining, provide adhesion for future coatings and protect your concrete from the elements all while requiring less maintenance. Polished concrete floors however require maintenance to keep the surface from losing its shine. The densification process of polishing is extremely durable, but in high traffic retail or commercial areas they can stain. These floors need to be cleaned daily and if not maintained the surface can become abraded needing to be polished again.
Powerfloat Sealer is easy to apply with just a roller to the smooth surface. Removing the need for shot blasting and grinding of the surface means the attractive smoothness is maintained and additional costs are avoided. Powerfloat Sealer dust proofs, protects and completely seals the surface while still leaving a shiny finish.