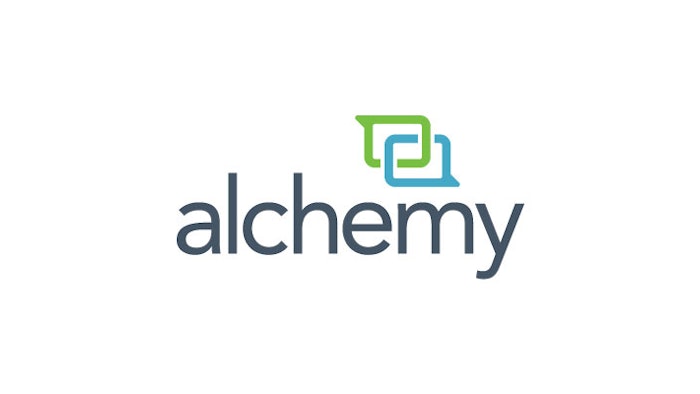 AUSTIN, Texas (BUSINESS WIRE) — Alchemy Systems, the world's largest food industry training company, on Wednesday announced the official launch of Alchemy Academy, a new online training resource for food industry supervisors, managers and safety professionals.
"Food industry leaders recognize that to have continued impact in their jobs and careers, they need high quality professional training," said Raj Shah, Alchemy chief marketing and strategy officer. "But most food professionals are very busy and rarely have the time, budget, or ability to leave their facilities. We built Alchemy Academy to help them get the world-class training they want, but at their convenience."
Alchemy Academy offers a variety of online courses that can be taken on demand. Learners can set their own pace while saving on travel time and costs. Developed in conjunction with industry associations, certification bodies and Alchemy's own consulting organization, the courses cover a range of safety and operations topics including:
Implementing SQF Systems for Manufacturing Edition 8 (Official SQF Institute course)
SQF Quality Systems for Manufacturing (Official SQF Institute course)
Preventive Controls for Human Food (the only all-online course approved by the FSPCA)
Internal Auditing Basics & Advanced courses (developed by auditors with hundreds of audit engagements)
Alchemy Academy also offers practical resources like the U.S. Pharmacopeia (USP) Food Fraud Database, food safety plan templates and expert webinars on important regulatory and compliance topics.
"I took an Alchemy Academy course and it aligned perfectly with my actual experience on the manufacturing floor," said Phalone Clayton of Red Diamond Coffee and Tea. "The self-paced eLearning curriculum was great; it allowed me to save on travel costs and I didn't have to miss any time at work. I would definitely recommend Alchemy Academy."
About Alchemy
Alchemy is the global leader in innovative solutions that help companies train and engage with their workforces. More than 2.5 million frontline workers at 35,000 locations use Alchemy's tailored learning, communications, and performance programs.