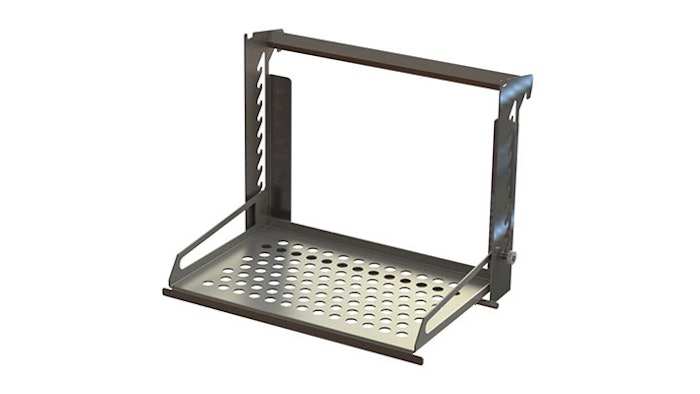 The ERG-400 Ergonomic Stand is the optimal choice for positioning your employees at the correct height to perform their work without risk of injury.

Constructed of high grade stainless steel with an Anti-Slip coating applied to the platform, this ergonomic stand attaches to the side of your pre-existing equipment on a rail, allowing it to slide from one workstation to the next. The rail is custom designed to fit the piece of equipment on which you wish to attach the ergonomic stand. The platform folds up for easy storage.

This ergonomic stand weighs 65.50 pounds and is easy to use. It adjusts 16″ to provide the widest range of height positioning.

The ERG-400 is OSHA compliant and meets all sanitary design requirements for use in a food or beverage processing plant, and is durable enough to withstand the most demanding environments.
Fusion Tech  www.ftiinc.org