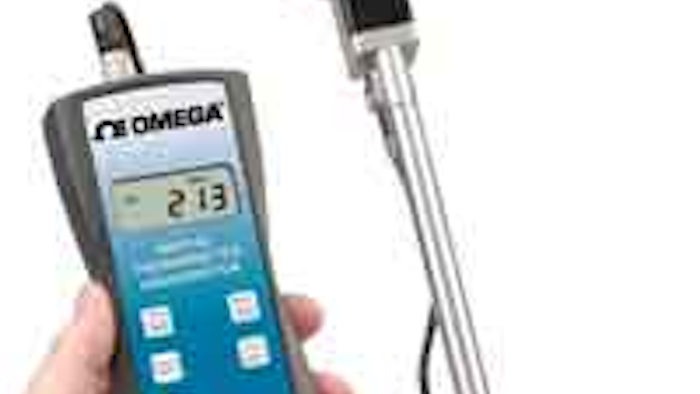 According to OMEGA Engineering, its HHF143 handheld rotating vane thermo-anemometer provides accurate air velocity and temperature measurements in harsh environments. This product additionally features:
A wide temperature range.
Minimum and maximum recall.
An analog voltage output and communication option.
A low-speed sensitivity.
CE compliance and NIST calibration.
Suitability for indoor air quality, process control, flow hood monitoring and many other applications in which precise air flow and temperature measurement is required.