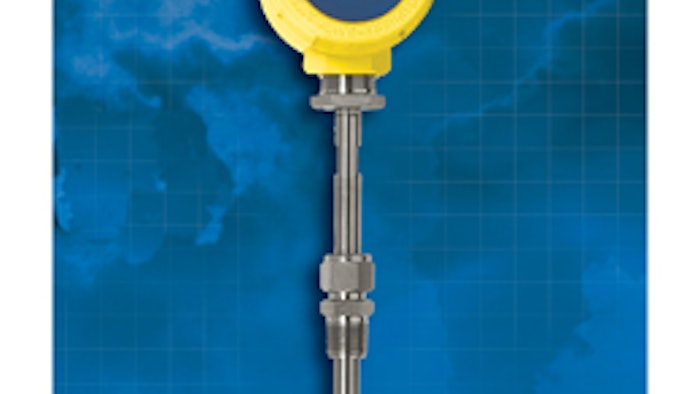 The ST51 flowmeter from Fluid Components International is designed to measure and monitor industrial plant greenhouse gases. It features:
No moving parts.
A design that's non-clogging and operates over a wide flow range with low-flow sensitivity.
Explosion-proof transmitter packaging.
Calibration that is matched to the user's actual gas composition and installation conditions. 
A thermal mass, insertion-style flow element with flow accuracy to ±1 percent of reading over a flow range of 0.3 to 400 SFPS  (0.08 to 122 MPS), and repeatability of ±0.5 percent of reading.
Operation over a wide turndown range of 100:1 and at temperatures from 0 to 250°F (–18 to 121°C).
User assignable dual 4-20mA analog outputs and a 0-1-kHz pulse output for totalized flow.
RS-232C port for digital communications.
Two-line, 16-character LCD screen.