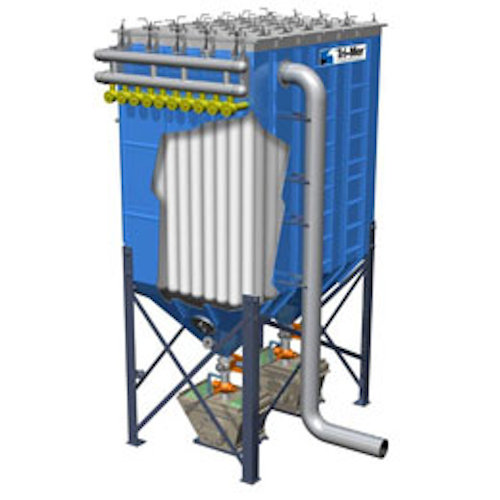 Tri-Mer Corporation recently announced a significant advancement in the control of NOx at temperatures as low as 350°F. UltraCat Catalyst Filters provide up to 95 percent NOx removal at the operating temperatures of most industrial boilers. Dioxins are also destroyed by the catalyst at 97-99 percent efficiency. Other features include:
Particulate outlet levels less than 0.001 grains/dscf (2.0 mg/Nm3).
Typical value of 0.002 lbs/MMBtu, and guaranteed to be less than 0.004lb/MMBtu.
Dry sorbent injection, using sodium bicarbonate or lime, for efficient control of SO2, HCl and other acid gases (90–98 percent removal).
A very high surface area of catalyst to interact with the gas flowl; urea or aqua ammonia is injected upstream of the filters, reacting with the NOx on the catalyst surfaces, and forming a harmless nitrogen gas and water vapor. The proprietary catalyst formulation is highly resistant to sulfur poisoning.
Proven baghouse configuration.
Reverse pulse-jet cleaning action.