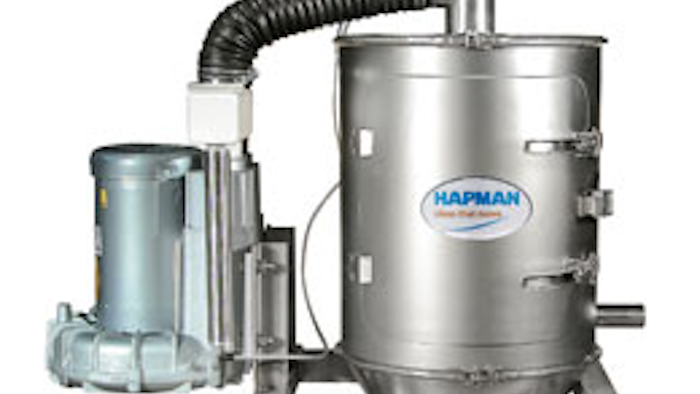 Hapman's MiniVac™ pneumatic system has an internal filter that offers an efficient way to convey while confining dust in standard industrial, food grade, sanitary and pharmaceutical applications. Additional benefits of Hapman's design include:
Longer filter life and quick material changeovers with reverse-pulse cleaning system.
Reduced labor costs for filter changes with standard, tool-less side-access door.
Reduced energy costs (up to 30 percent) with integral, regenerative blower.