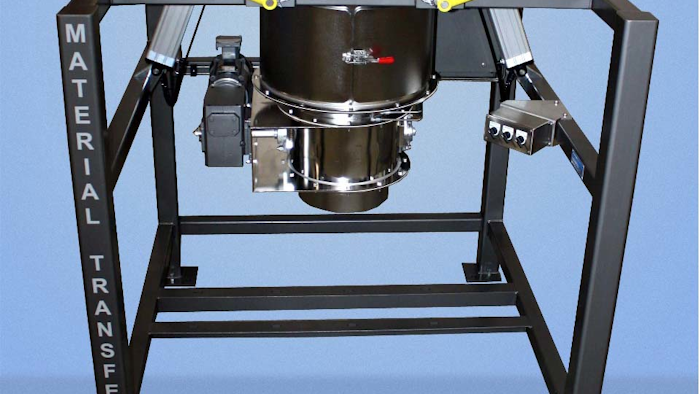 Material Transfer's Material Master™ half frame bulk bag discharger with delumper safely discharges powders into a vibratory feeder system. With contact surfaces made from electro-polished 304 stainless steel, the system uses a:
Sure-Seal™ pneumatic spout clamp system to ensures dust-tight operation.
Flo-Master™ massaging system and 16" diameter rotary delumper to ensure positive material flow.
sales@materialtransfer.com
www.materialtransfer.com