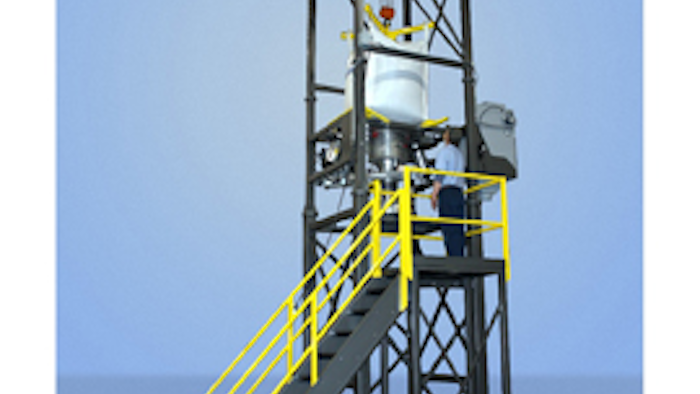 The Material Master™ bulk bag discharge system from Material Transfer & Storage Inc. provides dust-tight discharge of non-free flowing materials using:
A Sure-Seal™ actuated spout clamping system, which seals the bag discharge spout.
A heavy-duty Flo-Master™ "breaker-bar" bag massaging system, which ensures product discharge.
A powerful Flo-Lock™ actuated discharge spout closure system, which halts material flow for partial bag discharging.