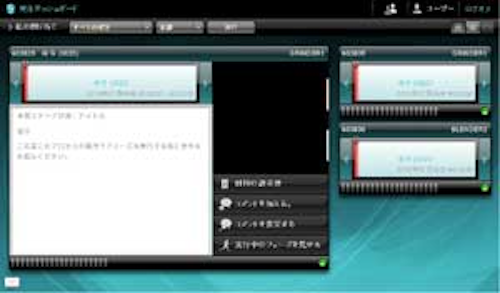 Performix recently released its xMES Suite, v. 7.6, to deliver enterprise capabilities that more easily and efficiently perform the functions that span the entire batch manufacturing footprint. The company says that this version not only enables rapid deployment times and global rollout, which lead to faster returns on investment, but also boasts:
The acceleration of manufacturing visibility and control, which encompasses the entire batch manufacturing lifecycle — from recipe creation and management through plant floor execution and post-batch analysis — when combined with SAP enterprise resource planning and existing plant automation infrastructure. 
Inclusion of xRecipe™ for SAP recipe editing and management, the xMES® recipe execution engine and the xBatch™ batch execution historian. 
Full multi-language support with translations for English, German, French, Spanish, Korean and Japanese.
Centralized performance and health-monitoring services, events and notification functionality.
A dashboard for centralized support of local instances for regional and global system operations center support.
Support for B2MML, v. 4.0, the latest standard for ISA95.
Procedure authoring and execution for common, non-product-related tasks, such as line clearances, clean-up and changeover.
Procedure and local order management and execution.
Phase template support for scrap transactions and transaction reversals.
Folders and filters to improve the organization of recipes, and operation and phase templates, both locally and globally.
Enhanced reporting features.