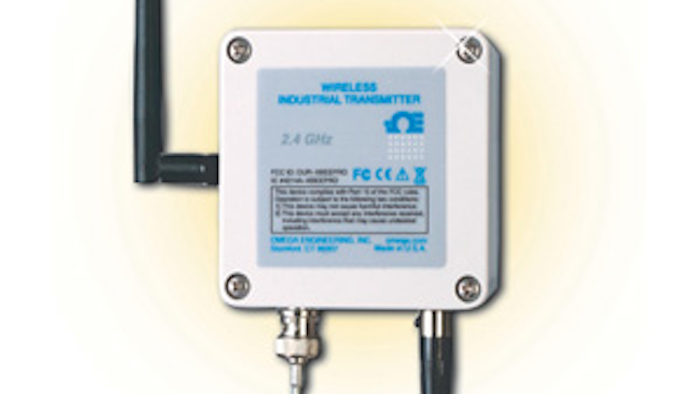 OMEGA Engineering now offers its UWPH-2-NEMA wireless pH and temperature transmitter with:
The capability to transmit pH, temperature and signal strength in real time.

A high-performance microprocessor-based wireless radio transmitter built into a NEMA enclosure.

Free software that converts your PC into a multi-channel chart recorder or data logger.

Compatibility with the company's UWTC Series receivers for a complete wireless system.

Ideal suitability for outdoor or high-humidity applications, water treatment, chemical and food processing, waste treatment and disinfecting.