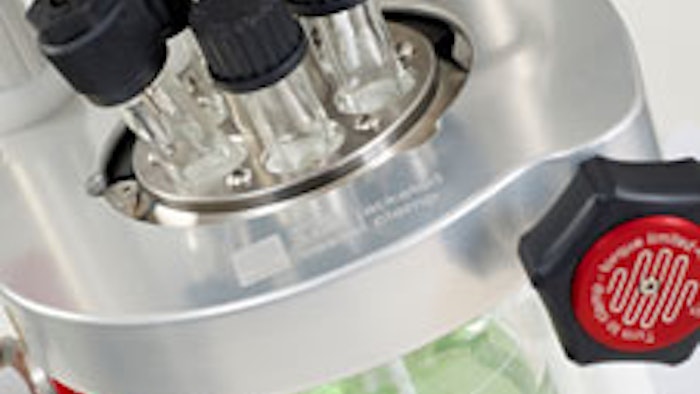 Syrris, a leader in novel chemistry reactor systems, has received worldwide success with its new Globe jacketed reactor platform. The Globe system was designed by chemists for ultimate ease-of-use and features:
Advanced technology that allows vessels from 50 mL to 5 L to be used with a common clamp, lid, circulator and stand.

A combination of automatic stirrer alignment with the widest range of temperatures (-90° C to +250º C) and pressures (vacuum to 3 bar).

A design that allows vessels to be easily be changed in seconds, making this a truly flexible platform that can be easily upgraded to a fully-automated system.

A default temperature range of -40º C to +200º C, which is further extendable via the addition of temperature upgrade kits.

In-reactor temperature probes that enable highly accurate control throughout; the range is fully compatible with almost all circulators.

The regular Globe system is suited to atmospheric pressure or vacuum processes as low as 50 mbar, while the Globe 3 bar system is ideally suited for high-pressure reactions or high vacuum.

The systems can be easily upgraded using the Globe Reactor Master for full automation and data logging, or the Syringe Pump for automated reagent dosing.

Globe Master PC software can convert the system into a fully controllable laboratory reactor.