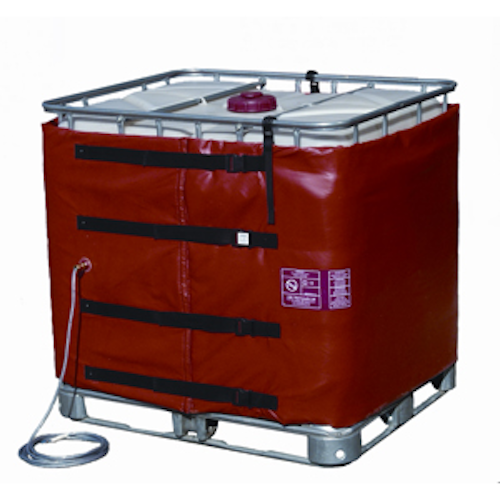 BASCO has designed its IBC1HAZ blanket heater for use on 275-gallon plastic intermediate bulk containers (IBCs) in metal cages. The company says that this heater is also highlighted by:
A heating medium that uses a patented technology of positive temperature coefficient membranes.
Maximum temperatures up to 130°F (55°C) when used with the optional IBC1-2LID insulated lid and standard 240 V.
The maintenance of safe operating conditions — even in the presence of potentially explosive gases.
A Class I, Div. I and Class I, Div. II hazardous-area rating.
No need for transformers.