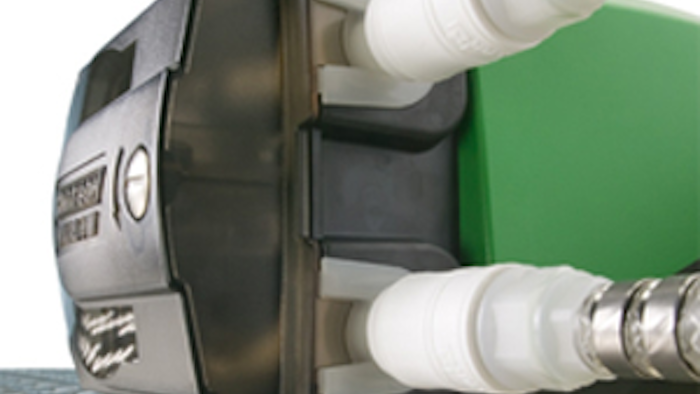 Watson-Marlow has developed the 520 dye addition pump with an aseptic fluid path that contains fluids within the tube at all times, never permitting fluids to come into contact with the pump mechanism, which ensures gentle, low-shear fluid handling. The company says that the 520 further offers:
Patented LoadSure™ elements that guarantee easy 1-minute maintenance and correct loading without snaking, twisting or pinching for quick and accurate loading every time.

  

No need to make down the dye or flush out the pump since dye color can be changed in 1 step by simply switching the tube element.

 

Suitability for a range of applications, including low-shear feed for contamination-free metering for dye addition, flavor addition and vitamin addition.

   

Reliability, accuracy and ease of use.
A 5-year warranty.