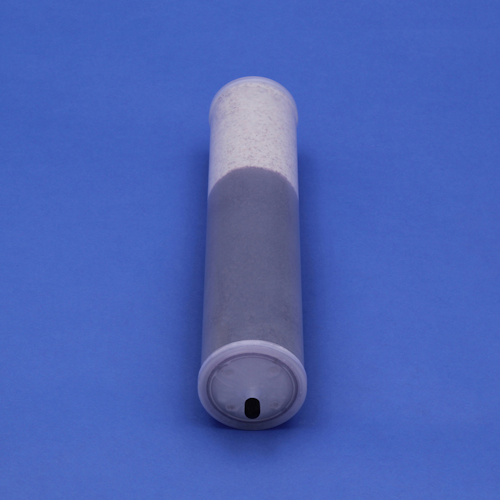 LabStrong now manufactures a new water purification cartridge designed for non-pressure applications. The cartridge is suitable for operation in the LabStrong Hose Nipple Cartridge Wall Mount Holding Bracket (D8900LS) or Thermo Scientific Barnstead Hose Nipple Cartridge Holder (D8900). The cartridge provides users with a choice of suppliers and is an economical alternative for all laboratories.

The 2/3 size hose nipple cartridge, LabStrong part number D8950LS, is directly comparable to the Thermo Scientific Barnstead part number D8950. Side-by-side testing shows fantastic results for purity and longevity. The cartridge is an ideal water purification option for small volume applications such as deionization.

The cartridge features 100% thermal welded seams and joints for extractable-free water. A 100% virgin polypropylene container houses superior quality resins. Custom high flow discs hold back purifying media. Date and lot codes allow for enhanced quality control. Each cartridge end has a 3/8 inch hose tapered connection.

A transparent cartridge design allows for visual indication of remaining resin capacity. When the resin color changes from purple to light brown, the cartridge is exhausted. The cartridge qualifies for the LabStrong Cartridge Recycling Program, a free service exclusively designed for the one-way return of cartridges used in the treatment of potable feedwater.