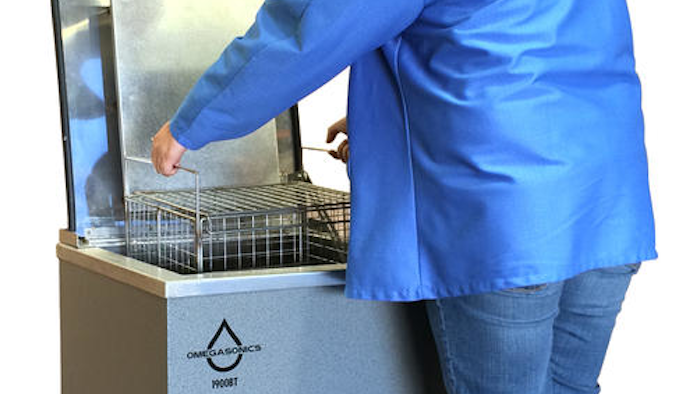 Omegasonics, a leading manufacturer of ultrasonic cleaning systems, announced it has added a hinged-lid as standard to its compact 1900BT cleaning unit. The enhancement facilitates single-person operation and helps prevent wet-surface hazards.

Omegasonics' 1900BT is a 20-gallon, Plug & Play unit developed for cleaning 3D prototype parts. Its low-profile design and insulated tank make the unit compact and quiet enough to function in an office setting. The hinged lid, when raised, directs fluids back into the tank, keeping the surrounding floor dry, preventing damage and the creation of a slip hazard. It also eliminates the issue of misplaced lids, because the operator does not need to completely remove and relocate the cover to access the tank.

The1900BT is a hybrid between traditional bench top cleaners and portable floor models. It is ideally suited for ultrasonic applications where filtration is not required. Standard features of this model include a digital timer and temperature control.