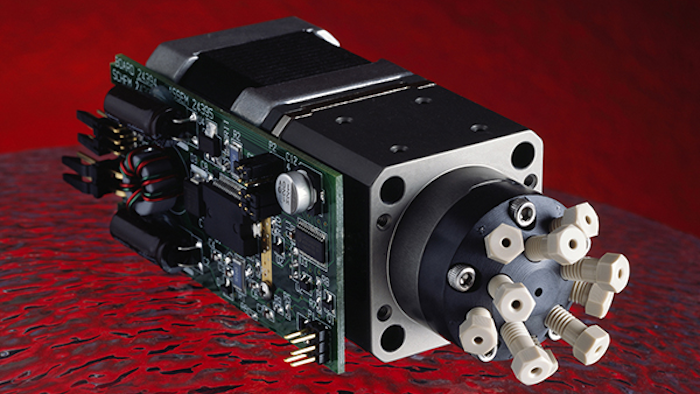 VICI Valco's new Cheminert C52 Series Injector presents our first integrated motor/valve assembly designed specifically to be built into an OEM system.

Using the well-proven Cheminert HPLC injector design and the 24 volt motor from our popular microelectric actuators, the C52 needs only to be connected to the instrument's power supply. Control is simplified to require a single contact closure; the injector's position is determined by whether the closure is held high or low. The optional serial interface permits confirmation of valve position and access to a variety of other features.

All these features are built into a compact and lightweight package, available in 4, 6, 8, and 10 port configurations, stainless or PEEK. The C52 can simplify instrument designs, trim costs, and minimize time to market.