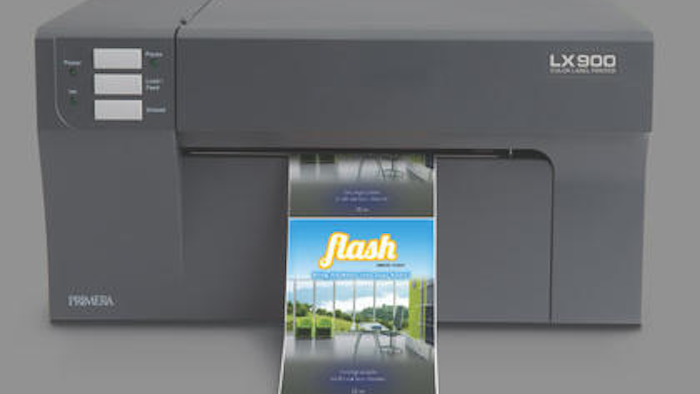 Primera Technology, Inc. announced its LX900 Color Label Printer, which produces labels at speeds of up to 4.5" per second. Separate ink
cartridges for cyan, magenta, yellow and black keep operating costs low since only one color at a time needs to be replaced. The replaceable print head utilizes new technology to produce razor-sharp text, brilliant graphics and photo-realistic images. Typical applications include product labels for coffee, wine, water, bakery, confectionary, meat, cheese and hundreds of other specialty and gourmet foods. LX900 is also ideal for private labeling, test marketing, pre-press proofing, industrial product hazardous goods marking and retail labeling.
Primera Technology, Inc.