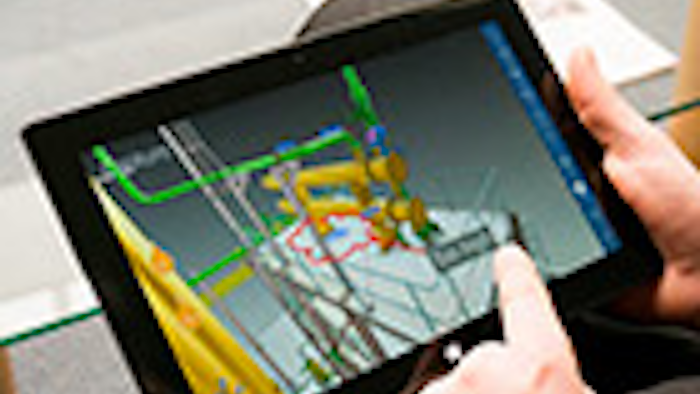 AVEVA announced that AVEVA E3D Insight is now commercially available for project decision makers in the power, process plant and mining industries. This Windows 8.1 app enables mobile users to comment and approve AVEVA Everything3D (AVEVA E3D) designs from a tablet
device. AVEVA E3D Insight streamlines the design review and approval process to support Lean business practices. It maximizes project efficiency by providing authorized users with secure, direct access to the live AVEVA E3D design model, regardless of their location, 24 hours a day.
AVEVA E3D Insight enables users on the move to:
Visualize – The user can quickly and clearly see the AVEVA E3D model and its associated information.
Inspect – The user can inspect, manipulate and measure the model to check for such potentially critical issues as object clashes, accessibility and non-compliance with design standards.
Comment – The user can liaise directly with the project's design team and leave a permanent record of feedback in the AVEVA E3D database itself. Key decisions are recorded without users being forced to collate multiple comments.
Approve – Authorised users can set model status to pre-configured approval levels.
AVEVA