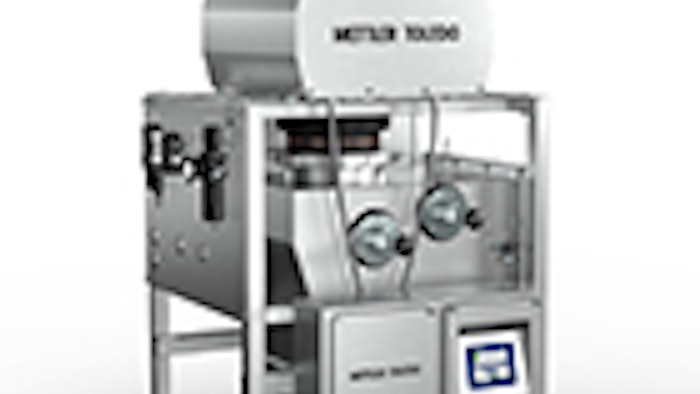 The gravity flow metal detectors manufactured by Mettler-Toledo Safeline are designed specifically for the inspection of free falling products in vertical packaging applications. ZMFZ technology eliminates the need to allow space between the metal
detector head and the metal components of the production line where it will be installed, allowing it to be placed in the confined space between the outlet of a multi-head weigher and the inlet to a VFFS bag maker. This technology saves valuable production line space while adding superior detection capability to the line. The detector benefits from an advanced detection coil system and new detector head geometry that delivers high levels of sensitivity. Applications include the inspection of snack foods, cereals, confectionery, IQF (Individually Quick Frozen) products and any products packed in a VFFS (Vertical Form-Fill-Seal) bag-making operation.
Mettler-Toledo, Inc.