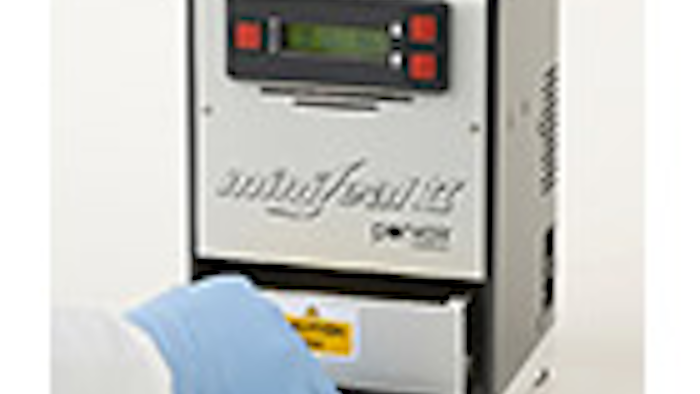 The MiniSeal II semi-automatic microplate sealer from Porvair Sciences comes complete with adapters enabling it to process deep well, shallow well, low profile deep well, filter and assay plates that conform
to the ANSI / SLAS standard format. Designed for ease-of-use and installation the device only requires plugging into a single electrical outlet to operate and does not require a compressed air supply. The sealer operates with a very high force, this together with a powerful 450W heater ensures high integrity sealing of almost any type of microplate. With so much available power, sealing times for most polypropylene plates are less than 3 seconds each. Sealed plates are automatically ejected. The compact footprint, about the size of a sheet of A4 paper, means the device will fit just about anywhere - on a lab bench or inside a fumehood if required. Plate adaptors not currently in use are designed to stack on top of the unit to keep them readily available.
Porvair Sciences Ltd. 
http://www.epigeneticsexpress.com