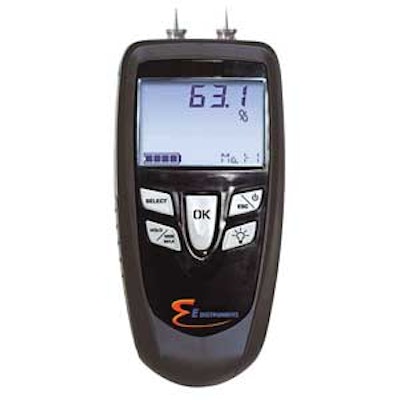 E Instruments introduces its HM100 pin moisture meter to easily detect the moisture levels of materials in a variety of different applications. According to the company, its HM100 portable unit is not only a sensitive and accurate instrument, but also features:
The flexibility to detect moisture levels in softwood (such as

birch, beech, spruce, walnut, cherry trees and larch)

, hardwood (such as

oak, pine, ash and maple),

concrete, plaster and bricks.

Minimum and maximum values.

A big ice-blue LCD display.

A protection cap and an extra set of pins.

Ease of use.

Suitability for indoor air quality, HVAC and many other applications.