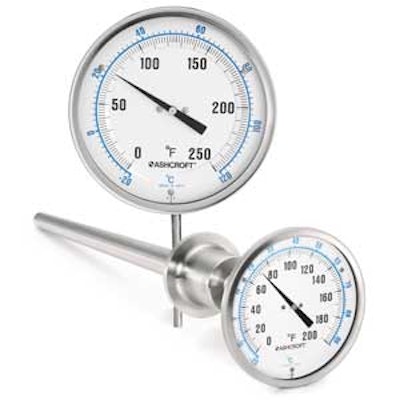 Ashcroft® Maxivision® bimetal thermometers are safe and reliable, eliminating the use of mercury to measure temperature. Other features include:
Ranges from -80° to 1,000°F (and Celsius equivalents).
Standard stem lengths from 2-1/2 through 24 inches, plus special-order stems up to 60 inches.
A fixed rear or bottom stem with Everyangle™ technology, which allows the stem angle to be adjusted.
Dial diameters from 2 to 5 inches.
Hermetic sealing for easy washdown or liquid filled to counter high vibration.
Stainless steel construction.
Suitability for virtually every difficult installation.