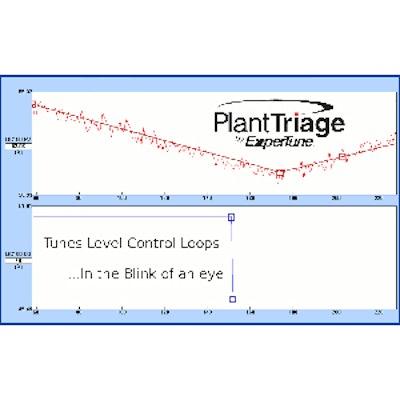 ExperTune software now includes non-steady-state (NSS) modeling features for integrating control loops, which provide fast, simple modeling and tuning of level controls. According to the company:
The new tools work with all other integrating processes, such as gas tank pressure controls.

Users can develop level control models and tuning, even when the process has not achieved steady-state.

NSS tuning integrates seamlessly with ExperTune's PlantTriage and PID Loop Optimizer software.

The tools provide unique capabilities to tune for both tight control and surge-tank scenarios.

An integrated wizard, based on the level-tuning techniques of F. Greg Shinskey, is also included.

Non-Steady-State modeling is included with PlantTriage version 11 and higher, and with PID Loop Optimizer version 21 and higher.