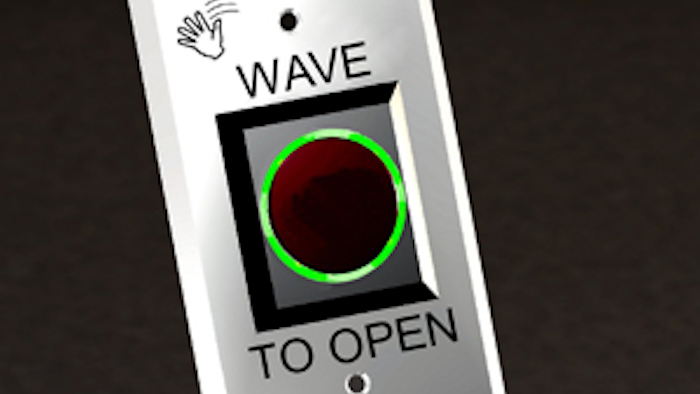 Dortronics Systems Inc.'s 5278 Series of proximity-activated switches incorporate industry-leading functionality and design to help users maintain a sanitary environment. The company says that the switches are characterized by:
Optical infrared technology allows a simple wave of the hand to activate this economical solution for touchless ingress/egress.

They are engineered with an imbedded optical sensor that picks up motion within a 4-inch range of the face plate.

If inadvertently touched, the sensor will pick up the motion before actual contact, resulting in normal operation.

The switch also features an illuminated LED ring that designates switch status and allows for clear visibility under low light conditions.

The LED ring is red during the normal standby mode and green when activated in trigger mode.

Available as single- or double-plate, they are supplied standard with 6-inch leads.

An eight-conductor cable connects to the double pole, double throw outputs and the 12VDC power input.
sales@dortronics.com

www.dortronics.com