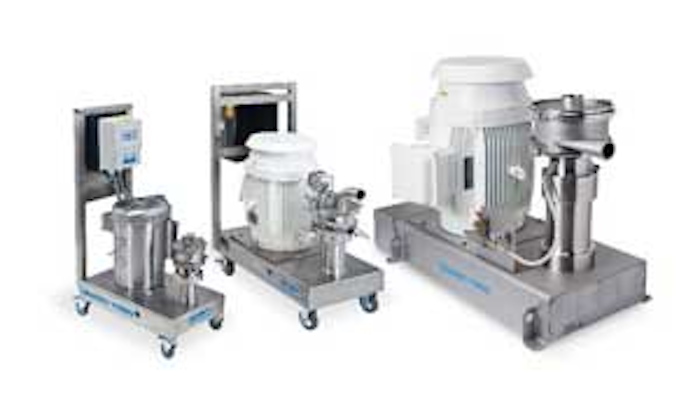 According to Quadro Engineering, its Quadro Ytron® HV inline emulsifier, which also serves as a wet mill, not only comes with more than 55 times the high-shear energy of comparable rotor-stator systems, but also:
60 percent smaller particles than other conventional wet mills, as determined in independent tests across multiple compounds having a wide range of starting particle sizes, morphologies and mechanical properties.

The capacity to mill several compounds down to a mean volume of 10 to 15 µm, compared to 28 to 35 µm with traditional wet mills.

3 different models ranging from 7.5 to 60 HP with capacities ranging from 1

 

up to 285 LPM.

Energy-optimized tooling that operates at tip speeds up to 70 m/second with the lowest power consumption in the industry.

A sanitary high-speed mechanical seal that eliminates potential trap areas around the rotor shaft for improved cleaning/sanitizing-in-place results.

Precise process scaling from lab formulation to pilot and production processing.

Suitability for the development of submicron emulsions (high shear homogenizing with a droplet size from 0.2 to 1 µm), drug suspensions (high shear wet milling with a particle size from 1 to 10 µm), and topical formulations and semi-solids (a droplet/particle size from 0.4 to 3 µm).

The flexibility to be customized for easy integration.