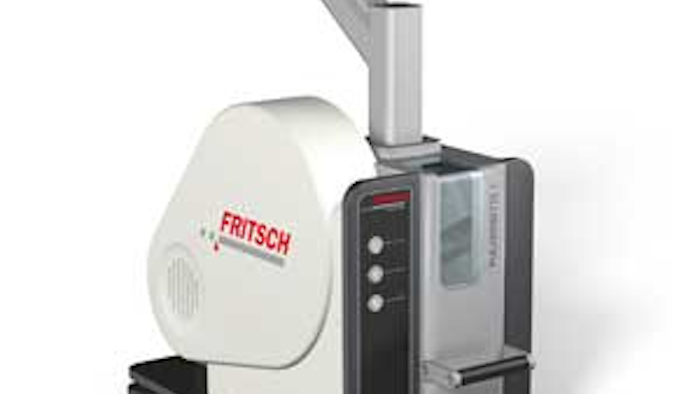 According to FRITSCH, its PULVERISETTE 1 premium jaw crusher is the most powerful ever, not only with up to 3 kW of drive power to ensure high throughput during pre-crushing of hard and very hard brittle materials, but also featuring:
Completely retractable, movable crushing jaws, which are fixed or removable for easy cleaning.

Integrated dust exhaust channels to optimize working conditions.

Easy zero-point and gap width adjustment in millimeters (in a single motion) via double eccentric technology.

Optimal sound insulation due to foam-filled side walls.

A robust design intended for the toughest loads.

Simple and reproducible operation.