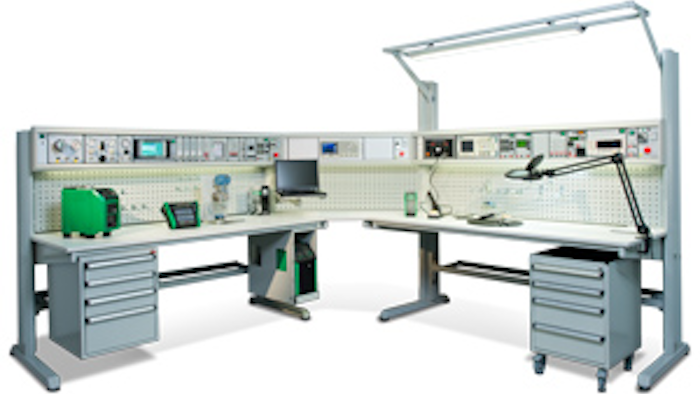 Beamex Inc. introduces the new MCS200 as a modular test and calibration system for workshops and laboratories. The company says that the MCS200 also offers:
Efficient and ergonomic possibilities for the maintenance of process instruments.

Personalization options — the company will assist you in planning, specifying and installing the ideal workshop solution.

Suitability for calibration of pressure, temperature and electrical signals; electrical tests and measurements; maintenance and testing of single and three-phase motors and other electric devices; and soldering and desoldering.

The design of the table frame and module rack offers easier installation, height-adjustable tabletop and module rack, dual panel possibility, two benches— three legs solution, LED lighting and movable accessories under the tabletop.

 

A module rack hosts a great variety of modules including calibration modules, AC and DC power supplies, multimeters, function generators, oscilloscopes and more.