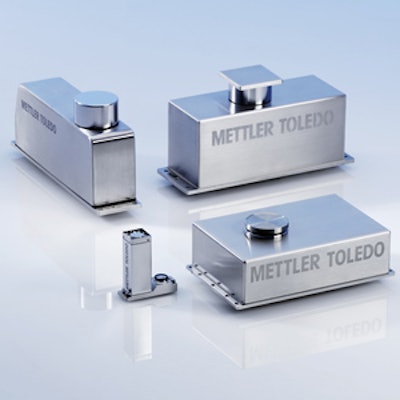 Mettler-Toledo International Inc.'s high-resolution weigh modules offer fast and simple solutions for 100 percent in-process control. The company says that the modules are also characterized by:
They can be used to check completeness of parts, kits or modules as well as quality of surfaces where material is added or subtracted.

They feature a very compact design that can be seamlessly integrated into various machines and instruments.

In an automated process, a weigh module can detect violations of weight tolerance of 1 ppm in a split second.

Although lighting and positioning of the part doesn't matter, this method is suitable for complex shapes, hidden structures, material inconsistency, as well as transparent or reflective materials.

The modules are tested with traceable weights to comply with TS16949 and ISO9001.

Most feature a built-in calibration weight, which allows for automatic verification of function and precision, plus adjustment if necessary, at any time.