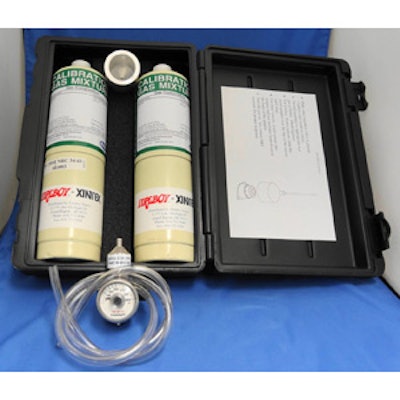 Fireboy®-Xintex® introduces its Xintex® methane sensor test kit for field testing methane sensors for the commercial vehicle and trucking industry. Each test kit contains:
2 calibrated methane gas test cylinders.
A pressure regulator and gauge.
A Xintex methane sensor test adapter.
A connecting hose.
Test instructions.
A compact storage case.
Selection from 2 models, in addition to availability of pre- or custom-engineered fire safety systems.