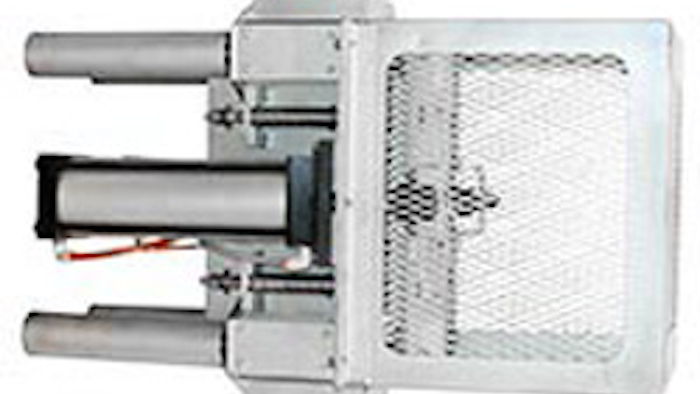 Industrial Magnetics presents its self-cleaning pneumatic line housing to improve product purity and protect processing machinery from tramp metal damage for dilute-phase pneumatic systems. According to the company, the pneumatic line housing additionally delivers:
A series of 1-inch (dia.) rare-earth tubes on staggered centers (vs. a single center-flow cartridge circuit, which is often prescribed for pneumatic line systems) to ensure that all product flowing through the housing makes repeated contact with the magnets.
A capture rate of ferrous and weakly magnetic stainless contaminants that exceeds most magnetic separation available for this type of application.
The convenience to be routinely cleaned of captured metal contaminants by the simple flick of a switch, encouraging frequent and routine cleaning for optimum magnetic performance, and elimination of the time-consuming process of removing collected metal by hand.  
Accommodations for processing dry, powder and granular materials. 
A Nedox® coating to protect the magnetic tubes from abrasive particulates or corrosive materials, thereby helping to prevent product bridging or clogging in the magnetic housing.
A leak-proof profile up to 15 PSI.
The elimination of line pressure drops and surges.
Operation in either a horizontal or vertical orientation.