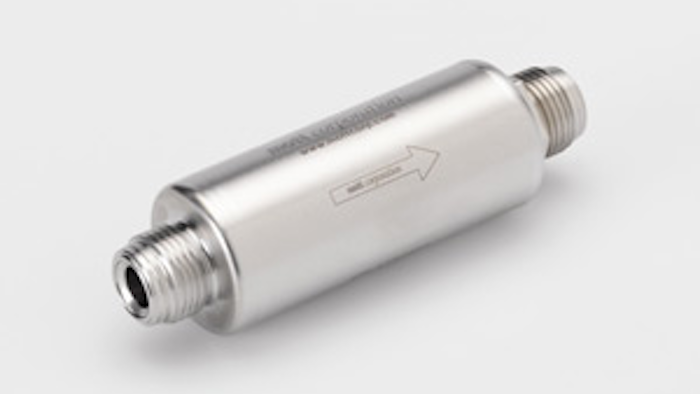 Mott Corp. recently launched its Defender Series all-metal filter to accommodate the smallest high-purity gas filter footprint to date. According to the company, the Defender additionally delivers:
Flow rates of 300 SLPM in filter lengths of 3.31 inches (84 mm) or 650 SLPM (127 mm) in lengths of 5.0 inches. 
A low pressure drop for the reduction of vacuum conductance, allowing for fast wafer chamber evacuation and fill. 
Operating pressures up to 2,500 PSIG and operating temperatures up to 450°C.
Compliance with SEMI requirements for 9 log reduction value (99.9999999 percent efficiency) down to 0.003 µm at the recommended flow rate. 
Suitability for virtually every application in the semiconductor industry. 
Support for the industry's transition to 450-mm wafer equipment.