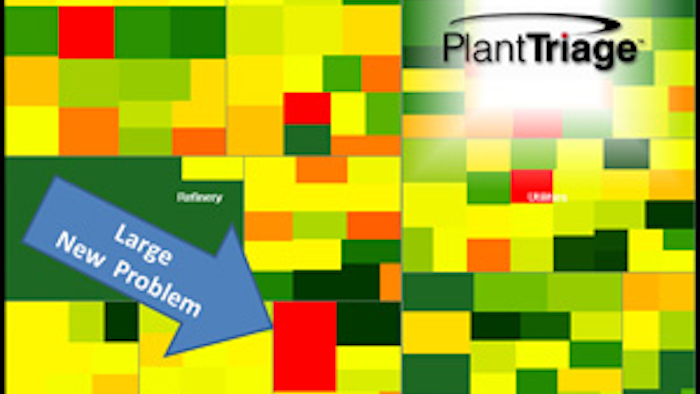 With PlantTriage's new CompareMap tool, plant operators can now see at a glance how their plant is changing over time. According to the company, the tool:
Highlights the biggest changes in plant performance.

Provides drill-down into corrective actions.

Compares the plant performance from two periods of time.

Instantly highlight performance improvements and deterioration.

Offers a high-level plant graphic, based on Tree Map technology.

Is flexible, allowing more in-depth analysis by process engineers and control engineers.

 

Can monitor over 80 aspects of plant performance, including production, quality, reliability and cost-related parameters.

Is included with all PlantTriage systems, version 10.1 and higher (existing PlantTriage users receive the features at no charge).