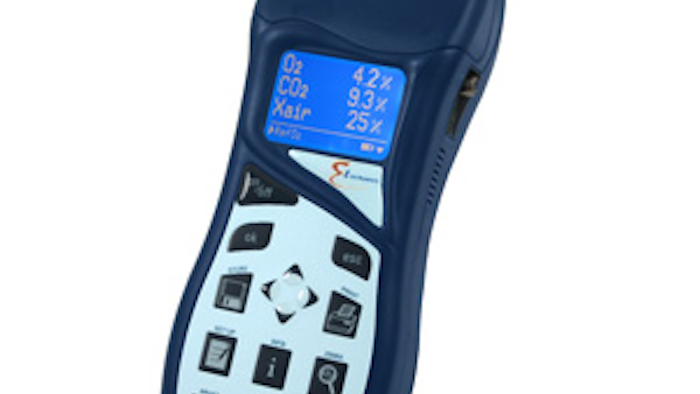 E Instruments Intl.'s BTU1100-HE portable combustion analyzer high-efficiency kit is an all-in-one solution that meets the growing needs of mechanical contractors, plumbers, boiler technicians monitoring and installing condensing and high efficiency systems.  The company says that the kit includes:
For all 90 percent + efficiency systems.

Incoming air smart probe.

Field-replaceable sensors.

Built-in printer (non-thermal).

Unbreakable metal connections.

Robust "boiler room" design.

O2, CO and CO2.

Efficiency, excess air, all necessary temperatures.

Rechargeable battery and AC charger standard.

Built in manometer, thermometer (ambient and flue gas) and CO leak detector (safety).

10 fuels and oils standard.

Calibration certificate for proof of accuracy.

Dual hose (9-foot) and 12-inchprobe (gas and draft at same time).

Vinyl carrying case.