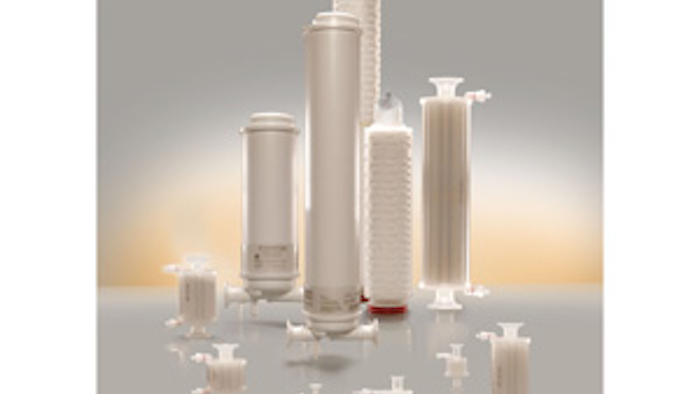 Sartorius Stedim Biotech's  Sartopore® Platinum sterilizing-grade filters offer higher product yields and more efficient manufacturing workflows. The company says that the filters are additionally characterized by:
The surface of the polyethersulfone filter membrane has been modified using a hydrophilic and highly thermostable polymer, offering excellent wetting properties and minimizing its protein binding.

Fewer than five liters of water for injection (WFI) are needed to wet a 10-inch cartridge quickly and reliably for subsequent integrity testing that provides dependably accurate results.

The minimized protein binding considerably increases product yield, thus augmenting the efficiency of manufacturing processes.

The cartridges can be dry-steam sterilized in the forward or the reverse direction, without altering the properties of their membrane.

They can be used in the entire pH range from 1 to 14.

The membrane design, pleated using the proprietary TwinPleat® process, increases the filter area of a 10-inch cartridge by more than 60 percent and ensures that liquids flow through the entire filter area.

The cartridges are available in a choice of different sizes and constructions ranging from lab to production scale.