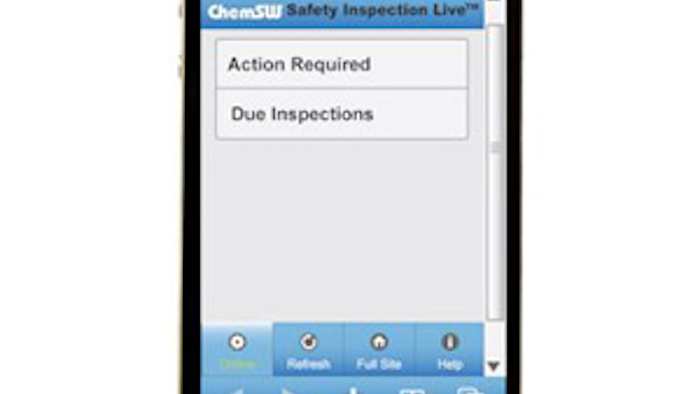 ChemSW Inc.'s Safety Inspection Live™ is a new enterprise cloud solution that enables users to perform safety inspections using the most popular mobile handheld devices such as Apple® iPhones®, iPads®,Google® Android®, etc. According to the company, the solution makes it possible to:
Use existing, familiar inspection checklists in an electronic format.

Accurately and efficiently input data directly to one inspection database.

Efficiently track and manage inspection observations and corrective actions.

Reduce time spent planning and updating safety inspections.

Easily identify and maintain inspection schedules, routes, and locations.

Eliminate data transcription tasks and errors.

Automate email notifications (scheduled and event triggered).

Complete inspection history with audit trail tracking.