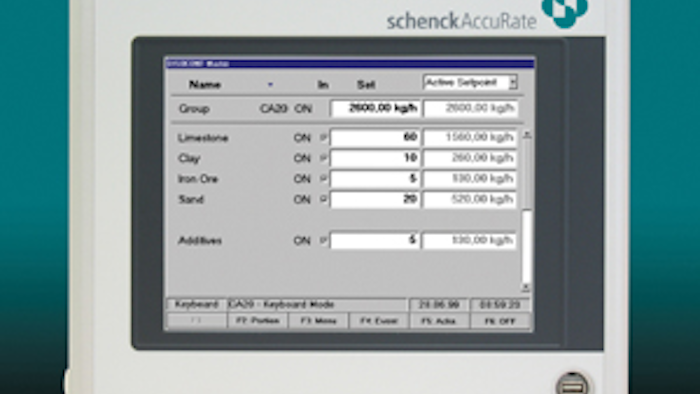 Schenck AccuRate has designed the DISOCONT® MASTER touch group controller to manage up to 16 gravimetric screw feeders, weigh feeders and mass flowmeters. The company believes that the DISOCONT® Master also boasts:
The capability to control or monitor multiple feeders from a single workplace at a specific ratio as part of an overall group set point, or control a group of feeders by a master gravimetric feeder.

 

Simplified touch-screen operation and recipe management.
The display, analysis and acknowledgment of events.
The power to reset the totalizing counter.
Measurement value selection.
The ability to interlock feeders in a group.

 

The flexibility to

be

packaged in a panel-,

wall- or

pedestal-mount IP65, NEMA 4 enclosure.

 

Optional Fieldbus communication, language translation and batch reporting.