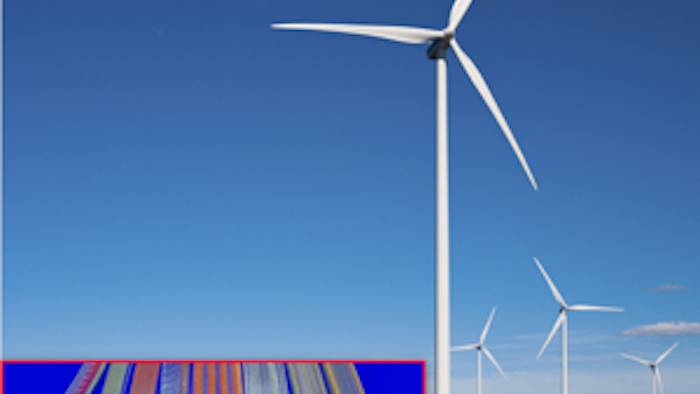 Cicoil has designed its highly flexible silicone cables for continuous motion and harsh weather, making them ideal in windmill turbine applications. According to the company, these UV-resistant cables further grant:
Crystal-clear silicone encapsulation that is tear-resistant, needs no external armor or conduit for protection, and does not deform or wear during a lifetime of more than 10 million cycles, even under tight bending radius and constant flexing conditions. 
The power to be unaffected when exposed to extreme temperatures (-65°C to 260°C), ice, snow, salt water, acid rain, vibration, sunlight, ozone, humidity, mechanical abuse and most chemicals. 
Construction from a unique silicone that heals itself from small punctures and cable jacket damage, and can easily be repaired in the field
A proprietary silicone extrusion process that allows multiple conductors to be placed in a flat cable, precisely controlling the spacing of the wires, the jacket thickness and the overall cable shape. 
A flat construction for stacking multiple cables where space is at a premium. 
An alternative to PVC and thermoplastic rubber-jacketed cables that do not provide reliability in severe environment conditions.
Availability of anti-friction coating options for applications that require abrasion and adhesion resistance.
UL recognition, CE conformity, RoHS compliance and flame retardance (UL 94 V-0).