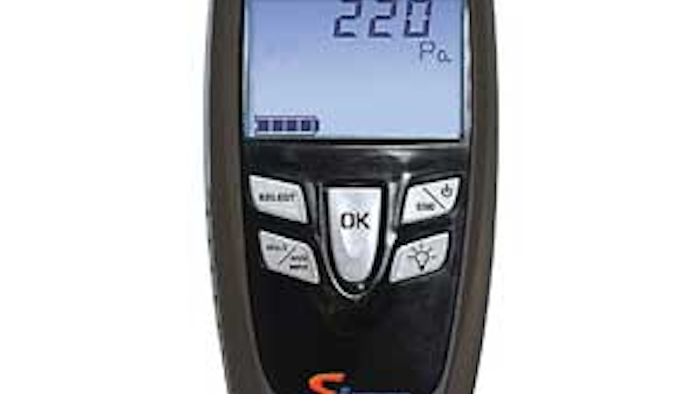 E Instruments' new MP105 is a compact, rugged and very easy-to-use manometer that is ideal for many industrial applications. According to the company, the manometer features:
Range of ±200 in H2O.

0.1 in H2O resolution.

Accuracy of ± (1 percent rdg. + 0.2 mbar).

11 Pressure units include: Pa, PSI, mbar, bar, mmH2O, inH2O and more.

MAX, MIN, HOLD, unit selection.

Large, ice blue 128-by-128 pixel display.

Economical, hand-held and very easy to use.

Compact dimensions of only 5 inches by 2.5 inches by 1.25 inches.

Pressure tubes and battery included.
jesteves@E-inst.com   
   
www.E-Inst.com