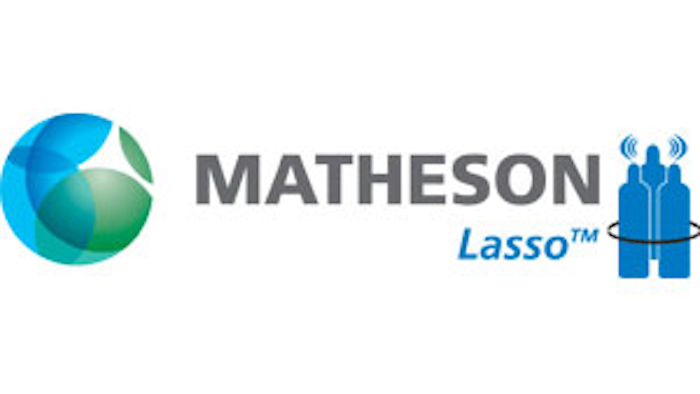 MATHESON has developed the Lasso™ system as a customer-centric supply chain and inventory management system capable of monitoring the location and operating status of gas products and other highly valued assets in real time. The company says that the system is further equipped with:
The ability to monitor the inventory, movement and operating pressure of compressed gas cylinders.
The capacity to generate gas cost and usage analytics to facilitate gas management decisions aimed at reducing aggregate gas costs.
Operating software optimized for reporting critical parameters of interest to users of compressed gases.
The combination of radio frequency identification with pressure-monitoring technology.