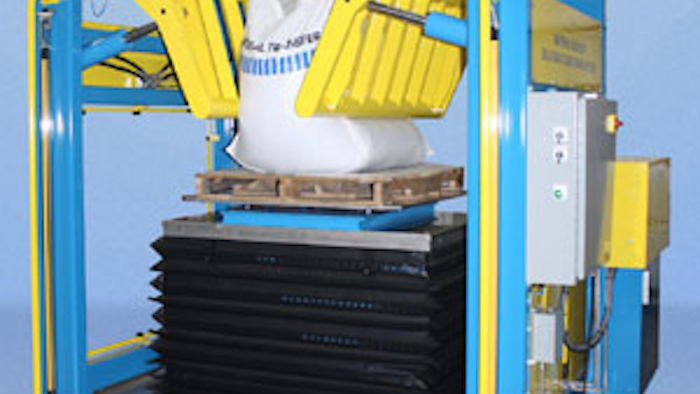 Material Transfer & Storage's patent-pending bulk bag conditioning system not only incorporates hydraulically actuated, twin heavy-wall tubular steel pivoting conditioning arms, but also:  
A rotary lift table to position the bulk bag for complete material conditioning on all sides, as well as the top and bottom.
V-shaped tubular steel breaker profiles, which safely and efficiently return solidified materials to a free-flowing state, on each conditioning arm.
A reduction in operational bottlenecks from

material being solidified, hardened or agglomerated

.
Machine guarding for operator safety.
An ultra-compact footprint.