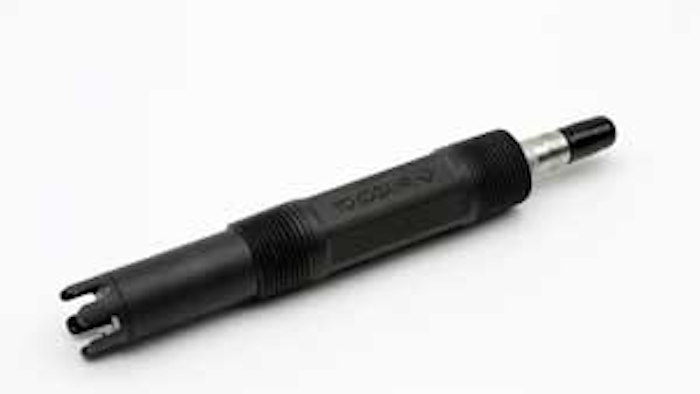 The Yokogawa FU24 is a new 4-in-1 pH sensor designed to offer virtually maintenance-free operation and long sensor lifetime — especially in harsh applications involving severe temperature and pressure fluctuations. According to the company, the probe features:
The Yokogawa-designed bellows system, which automatically compensates for the effect of pressure fluctuations.

Low long-term cost of ownership.

Low maintenance.

Pressurized reference.

High chemical resistance.

Reduced cost to the install system.

1-inch NPT connection.

With adapter piece K1521JA, it is compatible with existing F*20 assemblies.

4-in-1: pH, reference, temperature, liquid earth (ORP)

High stability and reliability.